Reading time 2 min.
Many are still finding that they are battling with other buyers. As a first-time home buyer in the Chicago real estate market, you may be faced with this challenge; lines at open houses, multiple offers on a single property, quick home sales, etc. This can be a stressful and overwhelming experience, but with the right knowledge, you can increase your chances of getting the home of your dreams.
Below you will find the synopsis of my definitive guide to the various aspects of multiple offer scenarios (not necessarily specific to the Chicagoland real estate market, but can be used to guide your offers in West Michigan, Austin, Seattle, Milwaukee, and anywhere else). From understanding the best and final (or highest and best) bid process to the different ways to make your offer stand out in a crowded market, we'll give you the tools you need to navigate the competitive Chicagoland real estate market with confidence. Whether you're a first-time home buyer or a seasoned pro, this guide will help you understand the ins and outs of multiple offer situations in Chicago and increase your chances of success in the home buying process.
Terminology:
Price: Dollar amount offered for home
Terms: Any item laid out in a contract can be a term of the contract. This can include Price, close date, contingencies, tax proration, and much more.
Contingencies: A contingency is a clause that buyers include when making an offer on a home that allows them to back out of buying the house if the terms of the clause aren't met. Without a contingency in place, buyers risk losing their earnest money deposit if they decide not to purchase the home after making an offer.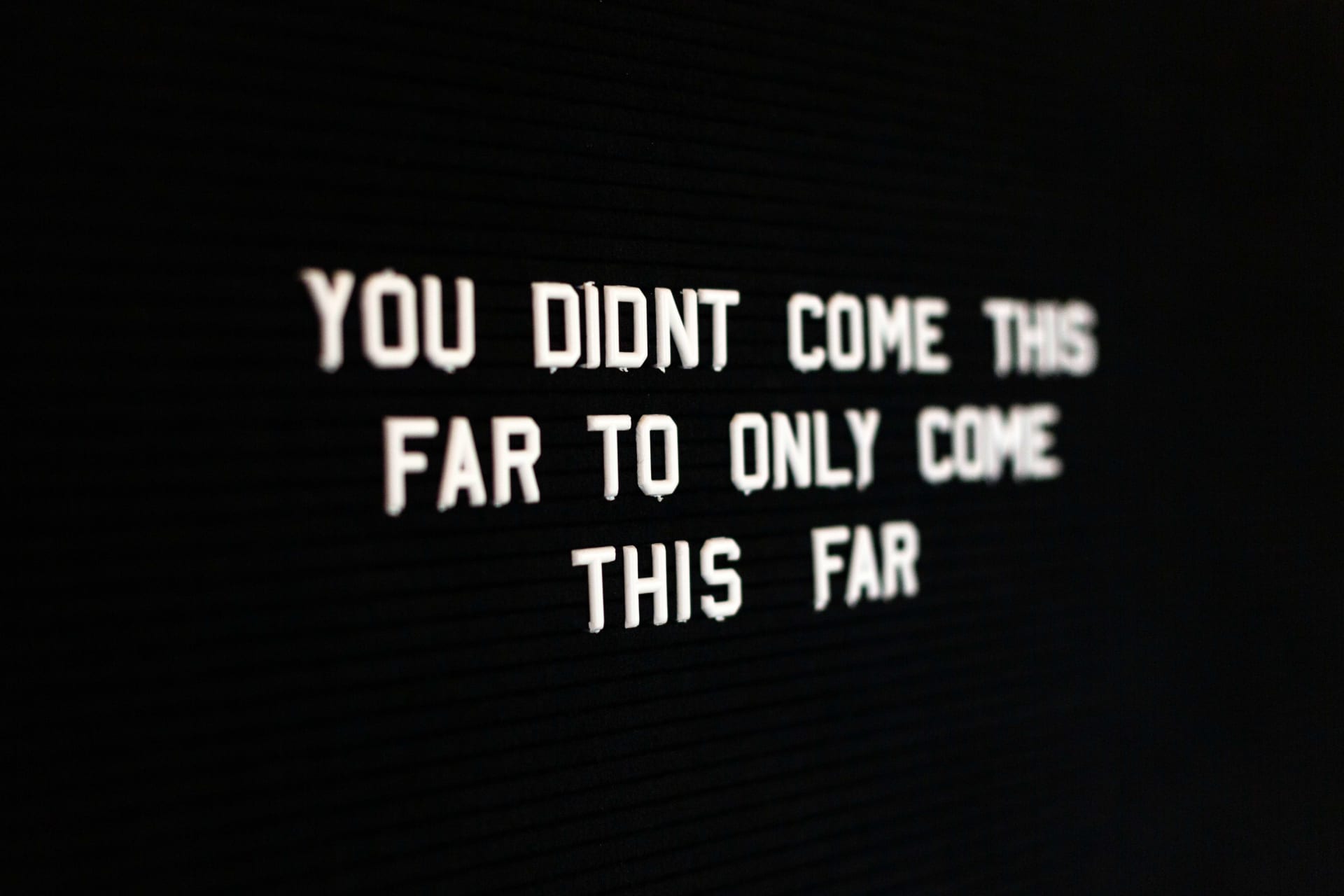 NOTE: This is a shortened version of a longer guide, click HERE For more information
WHAT IS HIGHEST AND BEST?
A highest and best offer (sometimes called a "best and final" offer) is a term used in real estate to describe the process of soliciting the highest and best offer from multiple buyers who are interested in purchasing a property. The highest and best offer process is often used when there are multiple offers on a property and the seller wants to ensure that they are getting the best deal possible.
In this process, the seller will typically ask all interested buyers to submit their highest and best offer by a certain deadline. The seller will then review all of the offers and choose the one that they believe is the best overall, taking into consideration factors such as price, terms, and contingencies. In some cases, the seller may negotiate with the chosen buyer to try to come to an agreement on the final sale price and terms. The highest and best offer process is often used when there are multiple offers on a property and the seller wants to ensure that they are getting the best deal possible.
WHERE TO START?
As a first-time home buyer in the Chicagoland area, it's important to know when the deadline for submitting your best and final offer is in a multiple offer scenario. Give yourself at least a day's head start and consider having your real estate agent research the likely price range the property could appraise within. This will help you make a precise and educated guess on your offer. Additionally, determine the number of offers on the table as your strategy may change. Keep in mind, even with a high number of offers, it's still possible for someone to outbid you. Work with your real estate agent to research comparable sales and consider all items in your offer.
CHOOSE YOUR NUMBER
In the last section we spoke about range. This is the time you choose the price you are going to put on your head. This is likely the most stressful part of the whole offer process. However, if you have a nice conversation with your real estate agent about where they think the price is going to sit and the benefits and disadvantages of going higher or lower. You will come out with a confident number and ultimately if you do not win with that number you'll feel confident that it's OK to let that property go.
CHOOSE YOUR TERMS
Price is the most important aspect of a real estate offer, it controls all other terms and conditions. However, there are other terms that could be adjusted to help you beat out the competition
The close date is an important term in the contract, which is the date on which the transaction is expected to be completed and the property transferred to the buyer. It's important to consider the seller's preferred close date and consider flexibility.
Another important term in a real estate contract is how the purchase will be funded. A traditional mortgage is the most common method used by first-time home buyers, it's a loan used to purchase a property where the property serves as collateral for the loan. An alternative method is "cash with an option to mortgage" which is considered equivalent to cash, it removes the mortgage contingency on the contract and provides the buyer with the flexibility of a mortgage. Alternatively, buyers can choose to purchase a property with cash, which means they are paying the full purchase price upfront and do not need to take out a mortgage.
Finally, a strategy that can be used in multiple offers is having a fully underwritten pre-approval. A fully underwritten pre-approval is a process where the mortgage lender performs the majority of the underwriting process before a homebuyer even makes an offer. This shows the seller that the buyer is a serious and financially capable purchaser.
NOTE: This is a shortened version of a longer guide, click HERE For more information
OTHER TERMS TO CONSIDER
Another way to stand out in a multiple offer situation is to waive a home inspection.
However, home inspections are an important step in the home buying process for first-time home buyers in the Chicagoland area. It helps identify potential issues with the property and protects the buyer's interests. There are several benefits to getting a home inspection before purchasing a property, such as identifying issues with the property, making an informed decision, and providing peace of mind.
It's important to choose a reputable inspector recommended by your real estate agent.
AS-IS.. IS IT WORTH IT?
Offering to buy a property "as-is" can benefit first-time home buyers in the Chicagoland area in a multiple offer scenario. "As-is" means the property is being sold in its current condition, with no guarantees or warranties from the seller. The buyer can have inspections done at their own expense, but the seller will not be held responsible for any issues found. However, this also means the buyer cannot ask for repairs or closing credits. It's important to carefully consider the pros and cons before deciding to purchase a property "as-is" and to make sure that they are fully aware of the condition of the property before making the purchase. It can be a helpful strategy for certain properties such as condos which tend to have limited issues.
IS CASH KING?
Cash can be a powerful tool in real estate negotiations, but it is not a guarantee of success for first-time home buyers in the Chicagoland area. While cash offers can be attractive to sellers because they do not involve the time and uncertainty of a mortgage approval process, cash buyers need to be aware that they are not always the most attractive option to sellers.
Cash buyers should consider a reasonable offer price within the current market conditions they are purchasing. For example, offering cash and a quick close but offering $25K UNDER with 10 other offers on the table will not likely win the offer. However, you may come out with a "W" if you follow the previous steps utilizing other strategies and having a reasonable price. Using the pricing range, you may be able to get away with being in the lower portion of the range presented to you.
If you absolutely want the house and you have cash. You have the advantage if you are willing to over pay for the property. You aren't leveraged and can take a hit down the road to liquidate the property. I've heard once, "the person who cares less, wins more", This is your ultimate competitive advantage.
FINAL POINTS
Buying a property is a big decision, and making an offer can be a daunting task, especially when you are facing multiple offers. However, the key to winning is to act fast and confidently, without second-guessing yourself. Doing your research and being prepared will give you the confidence you need to make a winning offer. It is also important to remember that a good real estate agent can be a valuable asset in this process. They can provide education, explanation, and empathy to help you navigate the process and make the best decision for you. The agent can help you understand the market and the competition, and can also help you prepare your offer in a way that will make it stand out. They will also be able to help you understand the terms of the offer and the closing process, and can guide you through any negotiations that may arise. Overall, the only way to win is to jump in and make that offer, and having a good agent by your side will make the process much easier. Good luck!
NOTE: This is a shortened version of a longer guide, click HERE For more information